Mission Gráfica: Reflecting a Community in Print

traveling exhibition kicks off at the
San Francisco Public Library
, San Francisco, CA
August 26, 2023 – December 10, 2023
San Francisco Public Library Exhibition Programs

On view for the first time together are 43 screenprints representing a wide array of styles and themes created by significant artists at the legendary community print shop, Mission Gráfica, during its heyday, 1982-2006. Available in English and Spanish.
August 26 – December 17, 2023 Jewett Gallery,
Main Library, Lower Level
Opening Reception / Recepción de apertura 8/27, 2:30 p.m. Jewett Gallery / Galería Jewett
Exhibition Tour & Artist Talk / Plática con los artistas y recorrido de la exhibición 9/9, 11 a.m. Jewett Gallery / Galería Jewett
Screening: Strawberry Picker and Panel Discussion with Artist Juan R. Fuentes (22 min., English with Spanish subtitles) 10/15, 2 p.m. Koret Auditorium / Sala Koret
Screenprinting Workshop / Taller de serigrafía 12/9, 2 p.m. Latino/Hispanic Room / Sala Latino/Hispanic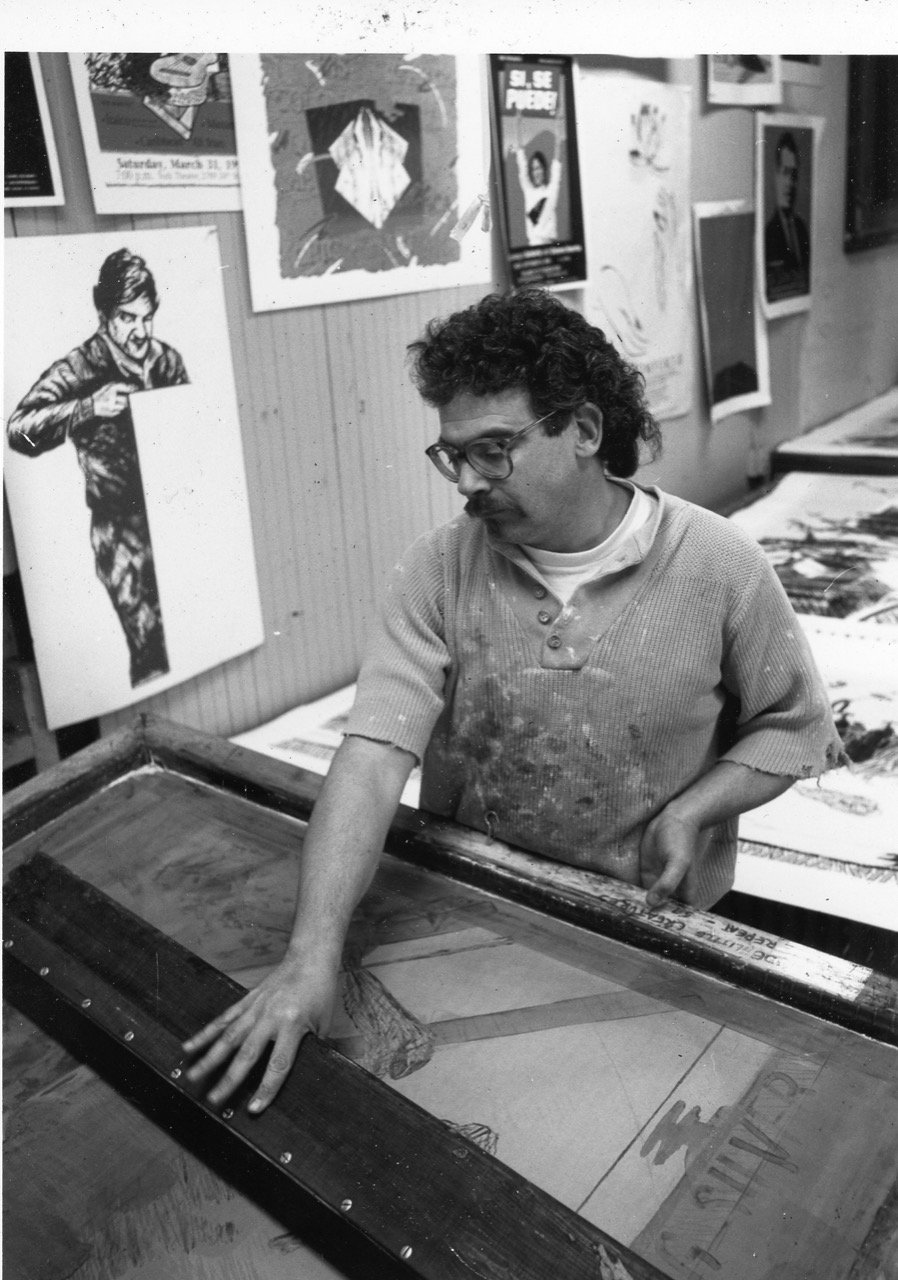 "The posters produced by Mission Gráfica supported local communities, publicized cultural events, opposed wars, and expressed solidarity with people across the world. They also continue to be treasured and displayed decades after the events they promoted took place because the art was as important as the message. Although dozens of artists are included, there is a recognizable look to much of the work produced at Mission Gráfica. Movement posters are rarely as subtle or as striking as these."


- Carol A. Wells

Founder & Executive Director
Center for the Study of Political Graphics